Our Philosophy at
Elodie The Nail Lounge
At Elodie, our goal is to provide the highest level of customer service and satisfaction. We are staffed by qualified and knowledgeable professionals dedicated to perfecting the art of nail and skin care. With the highest quality standards of services and sanitation, we pride ourselves in offering you a relaxing and rejuvenating experience.
The highest priority of our salon is to ensure your satisfaction with the services you receive. Leave your worries behind; come in and enjoy a complimentary drink during your treatment. The sounds of water waterfalls provides a relaxing and tranquil environment. We want you to feel comfortable and at home while visiting so you may unwind and enjoy the pampering spa treatments.
Among our priorities are grade-A sanitation standards, client-focused services and superior products. To excel in a new era of nail and beauty care, we encourage continuing education, are selective in staffing, and are committed to continuously upgrading our services and facilities.
Elodie Nail Lounge is located in the heart of Lewis Center, Ohio which is very convenient for clients of the surrounding cities such as Powell, Worthington, Polaris, Columbus, Westerville, and Delaware.
Our Expertise
To achieve the best results, we use products from the most trusted names in the beauty industry. Our selection includes OPI, essie and Creative Nail Design. In addition to generating fabulous results, all products contain FDA-approved ingredients. To maintain public health and safety, our products are:
Formaldahyde-Free
Touluence-Free
Methyl Methacrylate (MMA) Free
At Elodie | The Nail Lounge, we take cleanliness very seriously. We autoclave all of our instruments.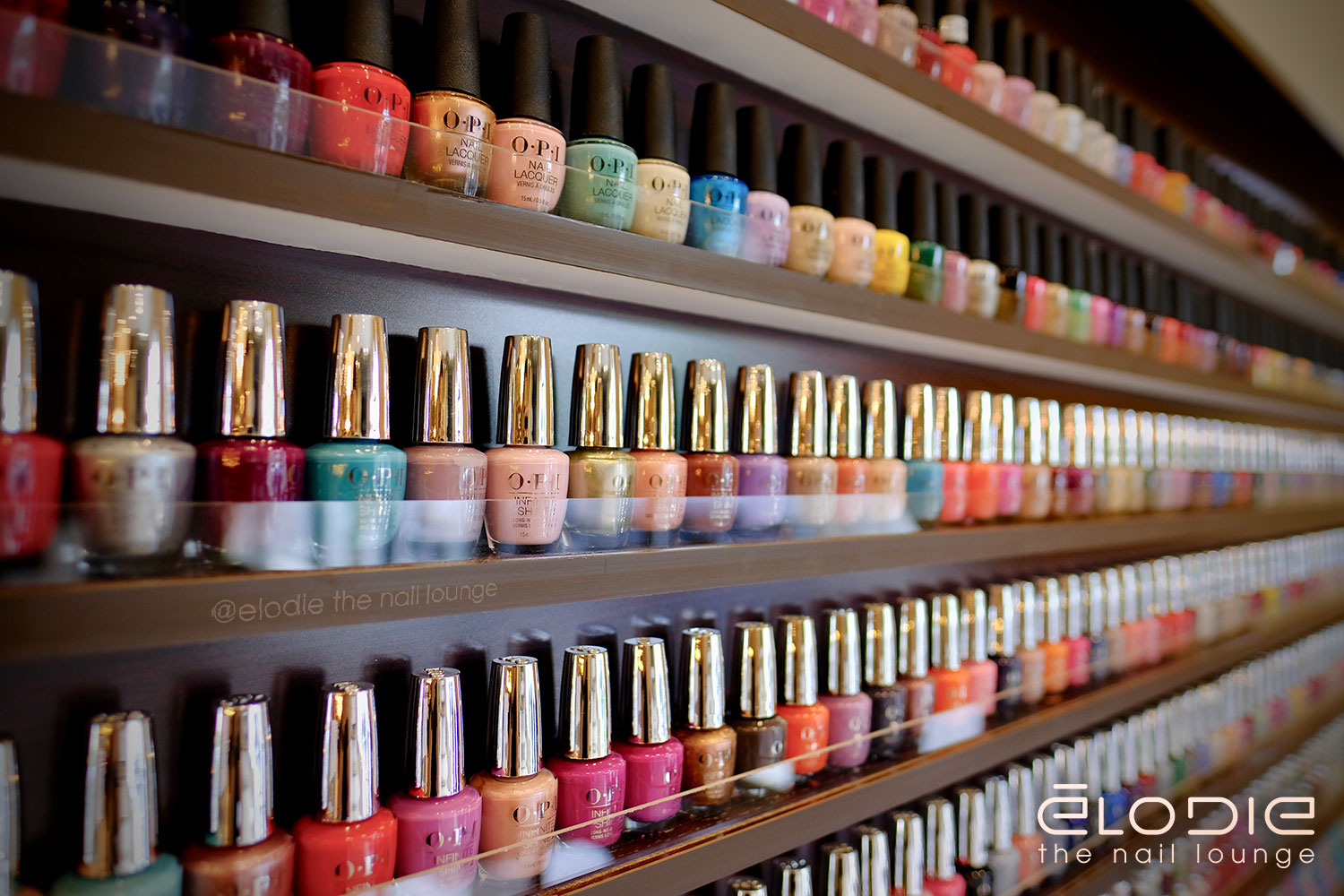 Our Opening Hours
We open 7 days a week
Monday – Friday:

10:00 am – 7:00 pm

Saturday:

10:00 am – 6:00 pm

Sunday:

11:00 am – 05:00 pm
We are located right between Salon Instutute and Iguanas Mexican Grill. Right at the corner of state route 23 and powell rd. Only ten minutes away from Powell, Delaware, or Columbus
Why Should You Choose Us?
Beautiful interior and relaxing atmosphere
Wide range of products from the most famous brands
Strict sanitation standard
Many choices of complimentary beverages
Great customer service
Products from
World's Best Brands