Our Philosophy at
Elodie The Nail Lounge
Welcome to Elodie Nail Lounge, your neighborhood oasis of nail perfection in Lewis Center, Ohio. Our professional nail technicians are dedicated to providing top-notch nail care services that enhance your natural beauty and boost your confidence. From classic manicures to trendy nail art designs, we offer a wide range of services tailored to your unique preferences.
Why Choose Us:
1. Expert Nail Technicians: At Elodie Nail Lounge, our skilled nail technicians are trained in the latest techniques and trends. They are passionate about delivering exceptional results, ensuring your nails are always on point.
2. Hygienic Environment: Your health and safety are our top priorities. We maintain a clean and sanitized environment, adhering to the highest industry standards. Relax and enjoy your nail treatments in a space where hygiene meets luxury.
3. Wide Range of Services: Whether you desire a classic manicure, a relaxing pedicure, durable nail extensions, or creative nail art, we offer a diverse range of services to cater to all your nail needs. Our experts customize each service to match your style and personality.
4. Premium Quality Products: We use only premium quality nail products and polishes from trusted brands to ensure a flawless finish and long-lasting results. Your nails deserve the best, and that's precisely what we provide.
5. Relaxing Atmosphere: Indulge in a serene and calming atmosphere at Elodie Nail Lounge. Our salon is designed to provide a tranquil escape from your busy routine. Sit back, relax, and let us pamper your nails to perfection.
6. Affordable Luxury: Experience luxury without breaking the bank. We offer competitive prices for our high-quality nail services, making indulgence accessible for everyone in Lewis Center, Ohio.
Book Your Appointment: Ready to transform your nails? Book your appointment at Elodie Nail Lounge today. Visit us at 64 Powell Road in Lewis Center, Ohio or call us at 614-987-5707. Let us enhance your natural beauty one nail at a time!
At Elodie Nail Lounge, we believe that beautiful nails are not just an accessory; they are a statement. Experience the difference at our salon, where expertise meets creativity. Join us for a nail journey that leaves you feeling confident and fabulous. Your nails deserve the best – and that's precisely what we offer at [Your Salon Name]. Book your appointment today!
Elodie Nail Lounge is located in the heart of Lewis Center, Ohio which is very convenient for clients of the surrounding cities such as Powell, Worthington, Polaris, Columbus, Westerville, and Delaware.
Our Expertise
To achieve the best results, we use products from the most trusted names in the beauty industry. Our selection includes OPI, essie and Creative Nail Design. In addition to generating fabulous results, all products contain FDA-approved ingredients. To maintain public health and safety, our products are:
Formaldahyde-Free
Touluence-Free
Methyl Methacrylate (MMA) Free
At Elodie | The Nail Lounge, we take cleanliness very seriously. We autoclave all of our instruments.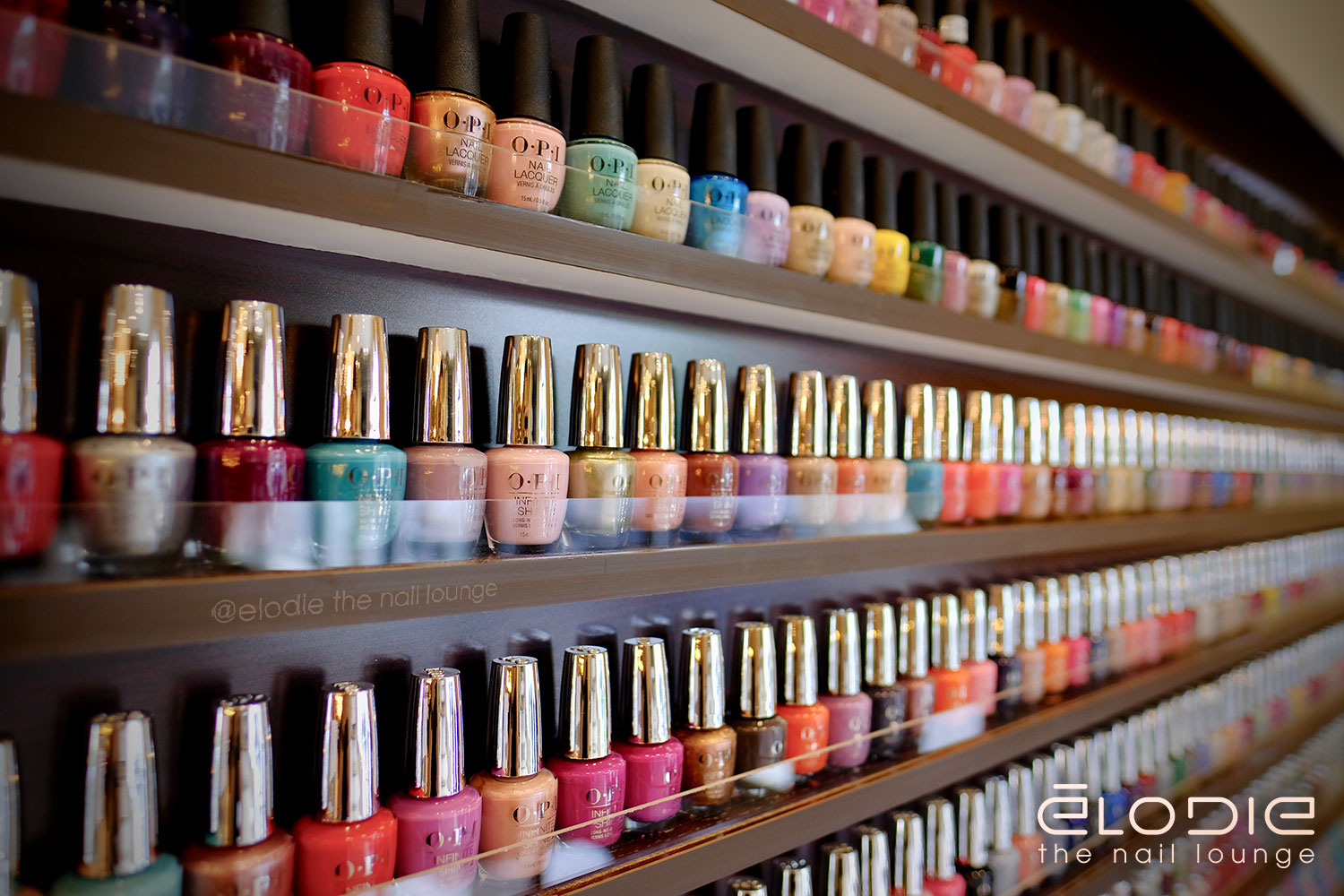 Our Opening Hours
We open 7 days a week
Monday – Friday:

10:00 am – 7:00 pm

Saturday:

10:00 am – 6:00 pm

Sunday:

11:00 am – 05:00 pm
We are located right between Salon Instutute and Iguanas Mexican Grill. Right at the corner of state route 23 and powell rd. Only ten minutes away from Powell, Delaware, or Columbus
Why Should You Choose Us?
Beautiful interior and relaxing atmosphere
Wide range of products from the most famous brands
Strict sanitation standard
Many choices of complimentary beverages
Great customer service
Products from
World's Best Brands